OPPORTUNITIES
There are lots of ways to get involved at the Art School - we hope you will join us!
Join our faculty
To be considered for teaching opportunities, please assemble a packet containing:
A letter of interest (cover letter)
A copy of your resume
An artist statement
Images of your work (please provide your website address or 6-10 jpeg images on CD)
Optional: a self-addressed, stamped envelope (if you would like your slides or CD returned)
and mail it to:
Maria Danziger, Executive Director
The Art School at Old Church
561 Piermont Road
Demarest, NJ 07627
Submit your work for a show
Exhibitions in the Mikhail Zakin Gallery and the Café Gallery are curated mainly by invitation. However, unsolicited materials are periodically reviewed. The gallery does not review email attachments or portfolios in the presence of the artist. If you are interested in submitting your work for consideration, please follow the submission guidelines.
Call for Entry: The NJ Small Works Show is presented each year in the Mikhail Zakin Gallery. All artists are invited to submit their work. This annual juried group exhibition features 2-D and 3-D works that are 15" or under in any dimension. View the most recent Small Works prospectus here.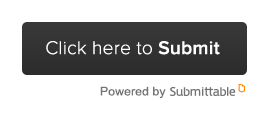 To receive future show prospectuses in the mail, please call us at 201-767-7160 and ask to be added to the Small Works list.
Call for Entry: The Art of Healing is a collaboration between the Art School and Englewood Hospital and Medical Center. Selected artwork is displayed in sites throughout the hospital, providing exposure for local artists and enhancing the healing environment of the hospital. View the Art of Healing prospectus here.
Become an Art Model
Models are always needed for our life drawing, painting and sculpture classes. Experience is helpful, but not required - reliability and presence are much more important.
-Pay is $19/hour
-Flexible booking schedule
-Creative atmosphere
-All ages, shapes and sizes are welcome
-Nude or clothed
-Male or female
-Body awareness a plus!
Interested? Please fill out an art model application form.
Volunteer!
We love our volunteers! Volunteers are an integral part of the community at the Art School, and we are always happy to have their assistance. There are a variety of volunteer opportunities available throughout the year for people of all abilities. We can use your help at our famed Annual Pottery Show and Sale, at our thrift shop in Westwood, NJ, and with our children's classes and special projects. Art experience is not necessary, so please consider donating some of your time and energy! For more information, please contact our Executive Director Maria Danziger at 201-767-7160 or maria@tasoc.org.
Apply for Work Exchange
Work opportunities (desk positions, clay pugging, bisque kiln loading/unloading) are sometimes available in exchange for art classes. Please contact our Executive Director Maria Danziger at 201-767-7160 or email maria@tasoc.org for more information.
Apply for a scholarship
Scholarships are available for individuals who are in need of financial assistance. Please ask at the front desk for more information. Important note: Scholarships are not guaranteed, as they are dependent on available funds and the number of requests we receive. Applications must be received at least 10 days prior to the start of the semester to be considered.
Ask about an Internship
Occasionally, internship opportunities for high school or college students are available for community service credit. Please contact Executive Director Maria Danziger at 201-767-7160 or maria@tasoc.org for more information.
The Art School at Old Church does not discriminate on the basis of race, color, national/ethnic origin, disability, gender identity or sexual orientation in the administration of its educational policies, admissions policies, scholarships or employment practices.